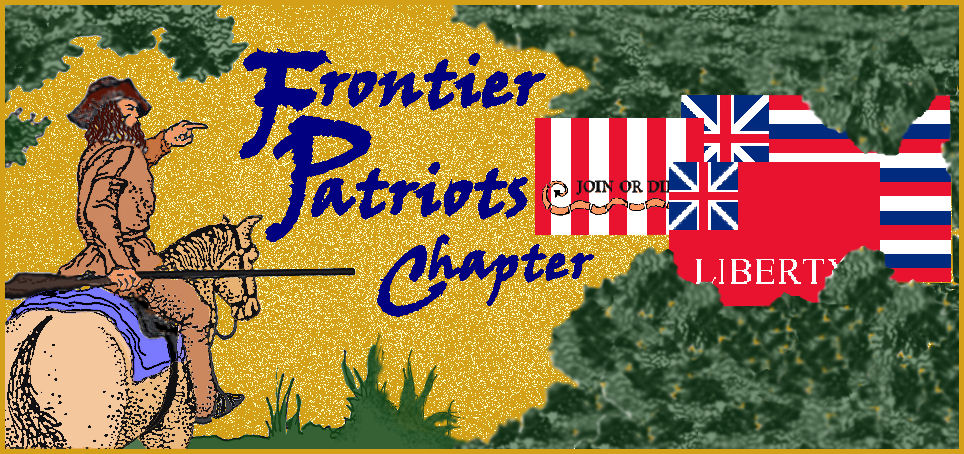 Depredations
     On The Pennsylvania Frontier
  The book, Depredations on the Pennsylvania Frontier, written by Larry D. Smith, is completed, but has not yet been published in hard-copy format.
  A pdf version of the book is viewable via the password-protected link accessed by clicking on the powder horn button below.
  The cost of access to the book is $35 for the password payable by personal check or money order. [I do not have the means to accept credit card orders, nor can I accept PayPal.] To obtain the password which will enable access to the book's pdf file, please contact the author, Larry D. Smith at the email address: schmitt@motherbedford.com.
  If you do gain access to the pdf file, please allow it enough time to load; it is a fairly large file. Also, to return to this page, click on your browser's 'Back' button. [Note: If you leave the pdf file, you will need to re-input the password to re-gain access.]